Chain-link
fence is simply a woven steel wire fence coated with zinc to prevent rust, commonly referred to as galvanized fence.
Uses: Diamond mesh is used as fencing for sports field, river banks, construction and residence, also animal fencing. Especially, well suitable for a wide range of application, for example for enclosing Lawn, Road. Steel diamond mesh has a heavy galvanized coating to ensure a long life.
Characteristic: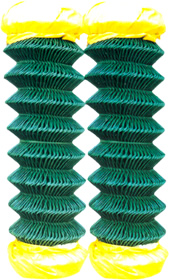 The Diamond Mesh wire construction is:
strong;
convenient instation
lower price
safe and flexible;
does not break;
Does not sag or roll up at the bottom

Here are the things to consider when selecting chain link your fence system:
Primary Use - If the system is mainly used to accent your landscaping or define property boundaries, you may be able to use a lighter mesh than if you were containing pets or protecting property.
Visual Aesthetics - If you desire a fence system that blends into the environment then you should consider a color coated system.
Potential Stress - If their is the potential for climbing, or leaning (dogs) on the fence you may want to consider a heavier mesh than normal.
Longevity - If the system is to remain for many years, be sure to consider the finish coating of the mesh. The color coated meshes have a long life expectancy, holding the appearance from day one throughout.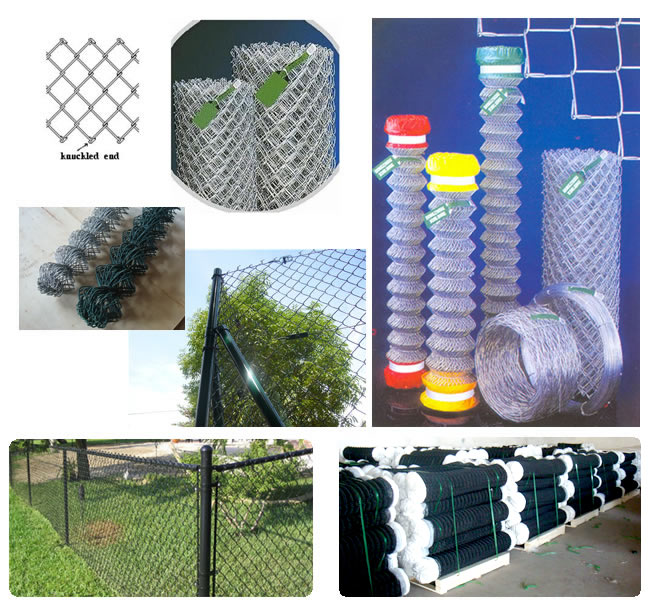 Opening

1"

1.5"

2"

2.25"

2.4"

2.5"

3"

4"

25mm

40mm

50mm

55mm

60mm

65mm

76mm

100mm

Wire diameter

18#-7#

1.20mm-5.00mm

Length of the roll

1.0m-50m

Width of the roll

0.5m-5.0m

Materials and specifications can be made according to customers specific requirements.