Welded Mesh Panel is made of superior quality welded mesh, with flat even surface, firm structure, be used extensively in building, food, agriculture and so on.

Assortments available:
Welded Stainless Steel Wire Mesh Panels
Galvanized Welded Mesh Panels
Hot-dip Zinc Plating Welded Mesh Panels

Property:
Welded wire mesh panels enjoy such properties as corrosion resistance, aging resistance, sunshine resistance and weather resistance.
Forms of corrosion resistance include electric galvanizing, hot-dipp galvanizing, PVC spraying and PVC coating.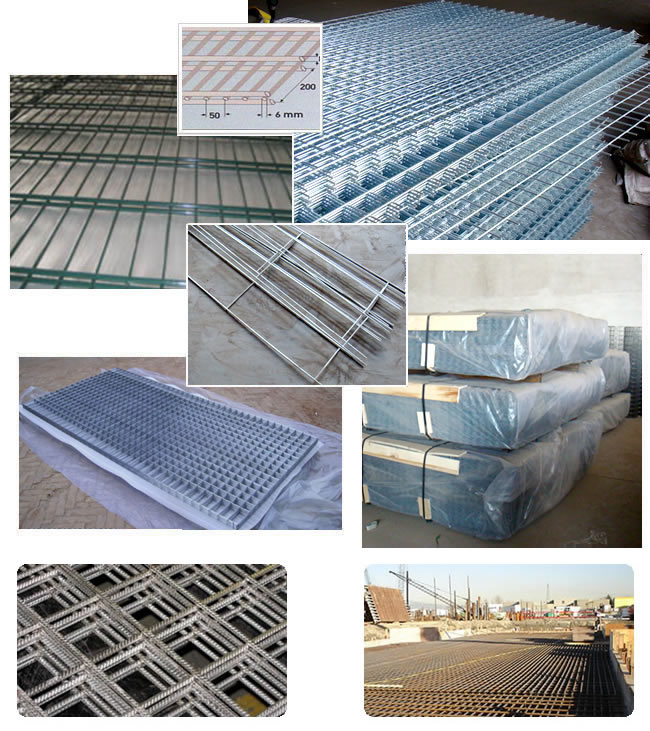 Mesh Size
Wire Diameter
Panel Width & length
In MM
In Inch
MM

12.7mm

1/2Inch

1.0mm - 2.0mm

3Feet x 6Feet
4Feet x 8Feet
5Feet x 10Feet
1M X 2M 1.5M X 3M
2M X 4M
Other panel sizes can also be made according to request

25.4mm

1Inch

1.5mm - 3.5mm

31.8mm

1 1/4Inch

2.0mm - 4.0mm

38.1mm

1 1/2Inch

2.0mm - 5.0mm

50.8mm

2Inch

2.0mm - 6.0mm

76.2mm

3Inch

3.0mm - 7.0mm

101.6mm

4Inch

3.0mm - 8.0mm

127mm

5Inch

4.0mm - 9.0mm

152.4mm

6Inch

4.0mm - 10.0mm