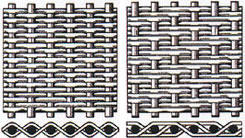 Material: ,Metals,aluminum, ( tinned ) copper, metal wire , galvanised , steel,stainless steel grades: (304, 304 L, 316, 316 L and 321)
Weaving:
· Plain weave: is the most commonly used type of weaving.
· Twill Weave :allows a thicker wire and is suitable for heavy meshes.
· Dutch Plain: Weave is similar to plain weave.This type of woven wire mesh is mainly used as industrial filter cloth.
· Dutch Twill :Weave is a combination of Duch Weave and Twill Weave.This type enables a strong wire cloth with super fine filtration. Ideal for fine filtration.

USE: woven wire meshis commonly used for all kind of applications, from filtration and support to esthetic applications. Many weavings patterns are possible.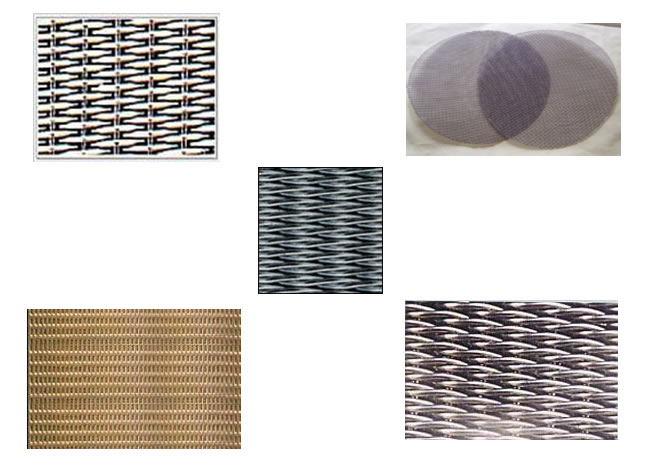 Type
Mesh Per Inch
Filter Opening
Nominal um
Water Permeability
(1/cm2xmin)
at 2 m WC Tap Water
Air Permeability
(nm3/h a.20 cm2)
at 2 mbar
HPZ 55
325 x 99
64 -70
7.3
14.5
HPZ 75
400 x 120
72 - 78
13.6
23.0
HPZ 130
260 x 40
120 - 132
12.0
24.0
HPZ 500
72 x 15
500 - 600
13.6
35.0