Varieties available: Galvanized Wire Window Screen,AL-MA Alloy Wire Window Screen,Stainless Steel Sire Window Screen,Plastic Window Screen,Fiberglass Window Screen
Meterial:,stainless steel wire, plastic-coated iron, galvanized iron and aluminium, aluminium alloy, , enamelled iron, Fiberglass etc.
Color of window screen netting: Blue &green for enamelled iron wire netting. Blue, green, dark green, white for plastic-coated iron wire netting. Optional according to client's requirement.

User: industrial purposes,window doors and porches's guards,sieves,filters and other numberless purposes.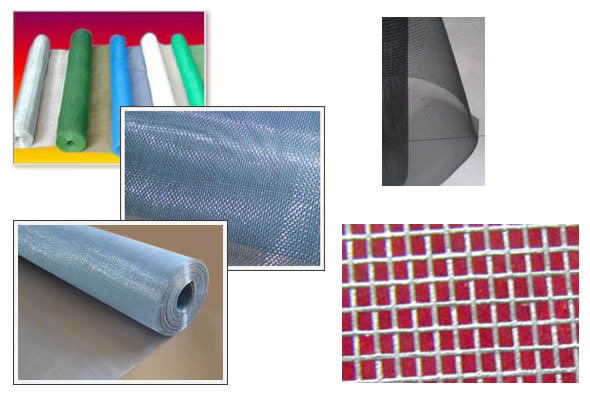 | | | | |
| --- | --- | --- | --- |
| Mesh | BWG | width | length |
| 14x14 | 31/32 | 0. 6m to 1. 5m | 100' |
| 16x16 | 31/32 | 0. 6m to 1. 5m | 100' |
| 16x14 | 31/32 | 0. 6m to 1. 5m | 100' |
| 18x18 | 31/32 | 0. 6m to 1. 5m | 100' |
| 18x14 | 31/32 | 0. 6m to 1. 5m | 100' |
| 18x16 | 31/32 | 0. 6m to 1. 5m | 100' |
| 20x20 | 32/33 | 0. 6m to 1. 5m | 100' |
| 22x22 | 32/33 | 0. 6m to 1. 5m | 100' |
| 24x24 | 33/34 | 0. 6m to 1. 5m | 100' |
| 28x28 | 33/34 | 0. 6m to 1. 5m | 100' |
| 30x30 | 33/34 | 0. 6m to 1. 5m | 100' |